Get to know Mia Kunhavijit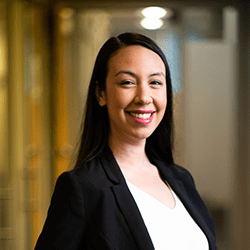 Mia has 12 years' experience working in the professional world among various different industries. Although she is new to finance, she specializes in overseeing operations of small to medium sized businesses and is excited for the opportunity to join the Clark Financial team! Leading with compassion for the client, formulating strategy for the business and being the glue that holds teams together is what she's all about.
In her personal life, Mia holds the title of Chief Mom Officer, raising her two children in Howard County, MD. She loves being anywhere there is sunshine and good times with family and friends. Mia prides herself in being a support system to everyone she influences and hopes to make an impact every single day.